Additional Maintenance Services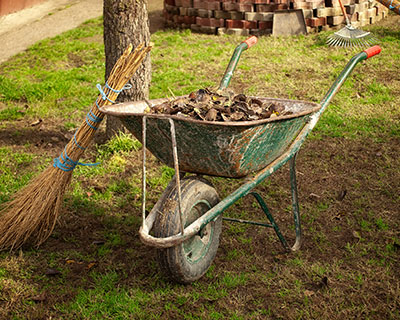 MK Outdoor Services is a one-stop shop for all your landscape maintenance needs. Our comprehensive maintenance program is offered at a cost that won't harm your pockets. If you will compare our rates to our competitors, you will understand why we are the top choice of many homeowners and commercial property owners in Swansea and surrounding areas. We are efficient in our jobs because of our complete training and lengthy experience in landscape installation and maintenance. You can also expect prompt completion of the maintenance tasks since we come to your place fully-equipped with the right tools and equipment. Even if you hire us to perform additional maintenance services, we will always do our best to give you a stunningly beautiful and lush outdoors.


Additional Maintenance Services at Competitive Rates
The good thing about us is that we don't offer a one-size-fits-all maintenance package. Instead, we create a customized plan based on the actual needs of your lawn or landscape. For example, we will only apply fertilizers at the right time and interval to achieve optimum results. We will also mow your lawn once or twice a week, depending on the planted turf species on your lawn. Spade edging is likewise recommended if the grass starts creeping into nearby features. We may perform or recommend additional maintenance services to give your landscape the best care it needs. With us, you will save on the custom maintenance package since you will only pay for the actual services that we render.
The additional maintenance services that we offer include but are not limited to the following:
Core aeration – Opens up compacted soil, reduces unhealthy thatch buildup and reduces germination.
Broadcast seeding – Done during aeration and in the fall to help with bare patches.
Spade edging – Used around tree rings and landscape beds to achieve a perfect manicured look.
Bed cultivation – Involves turning mulch over to keep nutrients flowing freely.
Mulch – generally apply double ground hardwood or premium two season brown dyed mulch.
Fall/Spring cleanups – removal of leaves and debris.
Professional Maintenance Service Guaranteed
Our primary aim is to ensure the complete satisfaction of our clients regardless of the simplicity or complexity of the maintenance tasks that we perform. You may hire us to work on simple maintenance tasks such as applying mulches on your flower beds or performing seasonal yard cleanup. We can also handle specialized tasks such as plant disease treatment and pest control. Our people can perform all these tasks efficiently because they are well-trained and well-experienced in various facets of lawn and landscape care. They are equipped with the right tools and follow proven techniques to achieve the desired results of our clients.
Whether you hire us to work on regular maintenance tasks or get our additional maintenance services, you are assured of quality workmanship. Please contact us today at (618) 416-0862 and let us discuss the maintenance needs of your lawn or landscape.