Flower Beds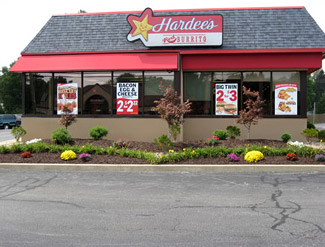 We specialize in providing superior annual flower installations in any design or variety desired. We also maintain them and provide watering service. Fertilizer is recommended to promote healthier and fuller flowers and to prevent disease.
Beautiful Flower Garden Setups
Our seasoned flower experts can create stunning flower garden settings with the finest species we can find. For bare areas, we can help you identify the right spots for your flower beds, as well as the right plant combinations to come up with your desired appeal. Since we don't just settle for the usual look, we normally add other elements such as statuaries, rocks and boulders, water features, and even outdoor lighting. Our unique combination of different elements always results in a wonderful garden setting.
When it comes to the design, we will come up with a design plan that captures your design preferences. We will also factor in your budget, the prevalent design or theme in your landscape, and the specific spot where the flower garden will be set up. Our design team will ensure that the design of the flower bed will be exactly what you wanted so you can fully enjoy it once completed.
Additionally, we can plant various species of annuals that are known to grow well in the state of Illinois. Such species include Ageratum, Cosmos, Geranium, American Marigold, Zinnia, and Verbena. Our company has formed alliances with the state's most trusted and reliable nurseries and suppliers of topnotch plants and flowers. This lets us source everything that we need for the flower beds that we install in commercial spaces and private residences. In the end, what we can create is a one-of-a-kind focal point in your outdoors that will stand out for its sheer beauty and creativity.
Flower Bed Maintenance
Another thing that we can do for you is to save you the hassle of maintaining flower beds and gardens, especially if you have a busy schedule. Our flower bed maintenance services are essentially a complete package so all your needs will be covered. Specifically, we can perform fertilization, plant replacement, mulching, trimming, and pest/weed control. Our crews are highly experienced in these tasks so you can expect the best results. With us taking care of your flower bed, you can look forward to a flower garden that will stay in perfect condition all-year long.
Value-for-money Flower Bed Services
For residents who don't want to pay too much to have their dream flower beds, our company is the perfect one to hire. We offer our installation and maintenance services at rates that are easy on the pockets. Please call us today at (618) 744-7075.