Maintenance Services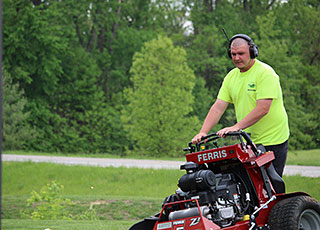 With MK Outdoor Services, you will have worry-free, dependable service all season long. Our uniformed staff is trained on the most current lawn care techniques and is ready to serve your individual needs. We offer emergency response for storm cleanup and damage. We do regular inspections on properties we maintain to ensure the utmost quality in your landscaping and lawn care maintenance and update you on any special needs. Our team has a quick response time to ensure your satisfaction on any issues that may arise. We use the latest equipment available in order to achieve the appearance you desire.

Click on any of the links below to find out more about our Maintenance Services:



Experienced Landscape Maintenance Firm
As a well-experienced landscape maintenance firm, we can handle any maintenance task that you may require. We have all the resources needed for simple to complex maintenance tasks. We can serve the needs of residential and commercial clients since we have skilled manpower, modern tools and equipment, and reliable partnerships with suppliers of landscaping materials. We get our landscaping supplies from leading manufacturers, so you are assured of top-quality replacement materials. Meanwhile, the turf and other plantings that we install are sourced from reputable nurseries in Illinois. We select the best plant varieties for your lawn, flower beds, and hedges to achieve your desired landscape setup. By installing healthy plantings on your landscape, we can dramatically reduce your maintenance cost.
Hiring a well-experienced firm like us will give you peace of mind. Since we started our business years ago, we have already received a lot of positive feedback from our clients. This is a clear proof that we perform each landscape maintenance task accurately and proficiently. For example, we make your lawn lush and healthy by mowing regularly and following the recommended turf height. We also bring back the lustre of your paved patio and other outdoor amenities by using the right power wash setting. Our adherence to strict quality standards always results in the complete satisfaction of our clients. And you, too, can have a professionally maintained landscaping courtesy of our seasoned maintenance team.
Hire a Trusted Landscape Maintenance Firm
Most property owners in Illinois rely on us whenever they need professionals to work on their lawn or landscaping. They choose us because we can properly handle the maintenance requirements of their landscape. Even if they call us to work on small tasks, we always do our best to provide them the results they want.
Moreover, not all service providers in Swansea, Belleville, Waterloo, and other areas in the Metro East can match our capabilities when it comes to lawn and landscape care. Our BBB A+ rating, licenses, and certifications are proofs of our competency in this field. If you hire us today, we can assure you of a lawn or landscape that will look great throughout the year. We will create a customized landscape maintenance plan to address the specific needs of your landscape. And we do this at a very competitive rate. Our aim is to help you achieve a spic and span lawn or a green landscaping without breaking your bank.
Please call (618) 416-0862 or visit our office during business hours to talk with one of our landscape maintenance experts.