Landscaping Belleville, IL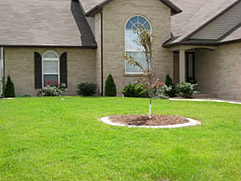 MK Outdoor Services is the company to hire if you are looking for top-notch landscaping services. Our decades of experience in the industry have honed our skills and made us capable of creating functional and awesome landscapes. The projects that we have completed for clients are some of the best designed landscapes in the state of Illinois. You can see some of our works in Belleville, O'Fallon, Swansea, Edwardsville, Glen Carbon, Fairview Heights, Waterloo, Shiloh, and Columbia.
Let us also create your dream landscape by hiring our services today. We employ the best landscaping crews in the state, and they can help transform your ideas into unique and personalized landscape designs. You may call our hotline at (618) 416-0862 or visit us at our Belleville, IL office. Our friendly staff will assist you in all your concerns.
The Best Landscaping Company in Belleville
A landscaping project is an investment that must be handled by experienced and skilled landscapers. It must be carefully designed to make a property more functional and attractive. In addition, the materials used in the installation of various features and amenities must be made from the finest materials available. And if you want to be sure that you'll be getting all these, hire MK Outdoor Services. We are the best landscape company that you can hire in the Belleville area. With us, you don't have to worry about the result of your outdoor improvement project. We will guarantee outstanding workmanship and stunning landscape design that will make your property a standout in your neighborhood.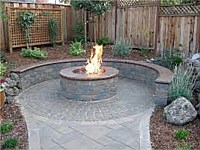 The Perfect Landscape Features and Amenities
At MK Outdoor Services, we always make sure that our clients will get professionally installed landscapes complete with all their needed features and amenities. Every feature that we include in the landscape design is a product of close collaboration with our clients. We sit down with them and ask their ideas and design preferences. The result of this approach is a well-planned landscape that speaks highly of our clients' personality and lifestyle.
As an experienced landscaping company, we can handle the design and installation of any or all of these landscape features: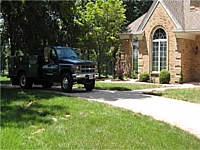 Softscapes. We have plant experts who can choose the best types of plantings for your landscape. We source our plantings from partner nurseries, so you are assured that they are healthy and properly grown. We can install turf and other types of plants, such as annuals, perennials, shrubs, trees, and ground cover.


Hardscapes. The hardscape features that we can build and install include walkways, decks, driveways, garden steps, sitting areas, and retaining walls. We can also create outdoor living areas, such as patios, outdoor kitchens, pergolas, and gazebos. These are all handled by our experienced installation team, so you are assured of quality workmanship.


Water features. We recommend these features not only for aesthetic purposes but also for the other great benefits that they can provide. By having water features in your landscape, you can have beautiful spots for rest and relaxation. Some of the wonderful additions in your landscape include ponds, waterfalls, fountains, and pools.


Fire amenities. Staying outdoors during cold days and nights will only be possible if you have fire features installed in the outdoor area. At MK Outdoor Services, we can install prebuilt fireplaces and fire pits or build them from scratch. We have stone masons who can create stunning fire amenities and install them in strategic areas around your property.
Call us now at (618) 416-0862 so we can start discussing your landscaping ideas and plans.