Snow Plowing Belleville, IL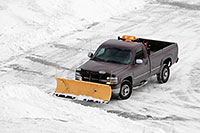 Our company offers 24-hour snow plowing services that take care of our clients' snow problems any time of the day. We have been the go-to company for residents in Belleville, Swansea, and O'Fallon who need expert snow removal assistance. Our continuing existence as a company proves our effectiveness in the jobs entrusted to us by valued clients.

Call (618) 416-0862 today and let us handle your snow plowing needs. We promise you a snow-free yard so you can go about your daily activities without a hiccup.
The Need for Reliable Snow Plowing Experts
A snow buildup on your driveway, lawn, or outdoor area can be quite a nightmare, especially if it prevents you from moving around easily or doing your day-to-day activities. If you run a commercial space like a hotel or retail store, it could mean annoying your guests and hence lost income. If you own a residential property, it could lead to lost opportunities to have fun outdoors with your family and guests. Either way, a snow buildup can prove to be very troublesome.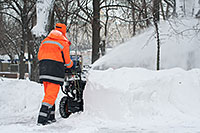 All these possibilities make it important to have a reliable snow plowing service provider. By hiring experts, you can be sure that the accumulated snow in your outdoor area can be properly and quickly disposed of. That way, things can proceed as normal for you, your family, or your guests.
Illinois' Finest Snow Plowing Service Providers
There are many reasons why we are among the best snow plowing companies in the state of Illinois. One is our solid experience in the field, having worked on many snow removal tasks in the past and until now. We have a lot of repeat customers who can attest to our effective handling of their snow-related concerns. Likewise, we have skilled manpower that possess unmatched knowledge and employ techniques that guarantee effective handling of snow buildup problems. We also have heavy-duty equipment and common hand tools that are required to perform various plowing techniques. And lastly, we offer stand-by, 24-hour services that assure residents of Belleville and other Illinois areas of expert help whenever they need it.
Our Snow Plowing Team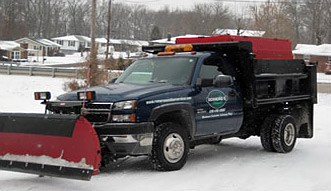 As we've said, we have highly experienced and skilled personnel who can tackle all snow plowing problems regardless of difficulty. Our crews study the area first to determine the best de-icing methods and tools to use. They also take care not to accidentally damage plants and structures while doing their jobs. Our crews likewise ensure practically zero downtime, especially when working on commercial properties. More importantly, we can guarantee clients that the snow we remove from their property will be disposed of in proper facilities.
Outstanding Results Guaranteed
We can guarantee you outstanding results whether you are a residential or commercial type of client. We have served numerous clients in Belleville, IL and other cities nearby, and we can surely offer you the right solutions to your snow plowing concerns. The best thing about all these is that we provide our professional services at rates that you can afford.
So call us now and let us take care of your snow removal problems soon.